This issue's staff spotlight features our Director, Alyssa Martin. Alyssa oversees the operation of New Horizons and works with advocates to best support clients. As a former advocate and community educator, Alyssa knows the challenges clients may face and is always ready and willing to help. Click here to read the full spotlight!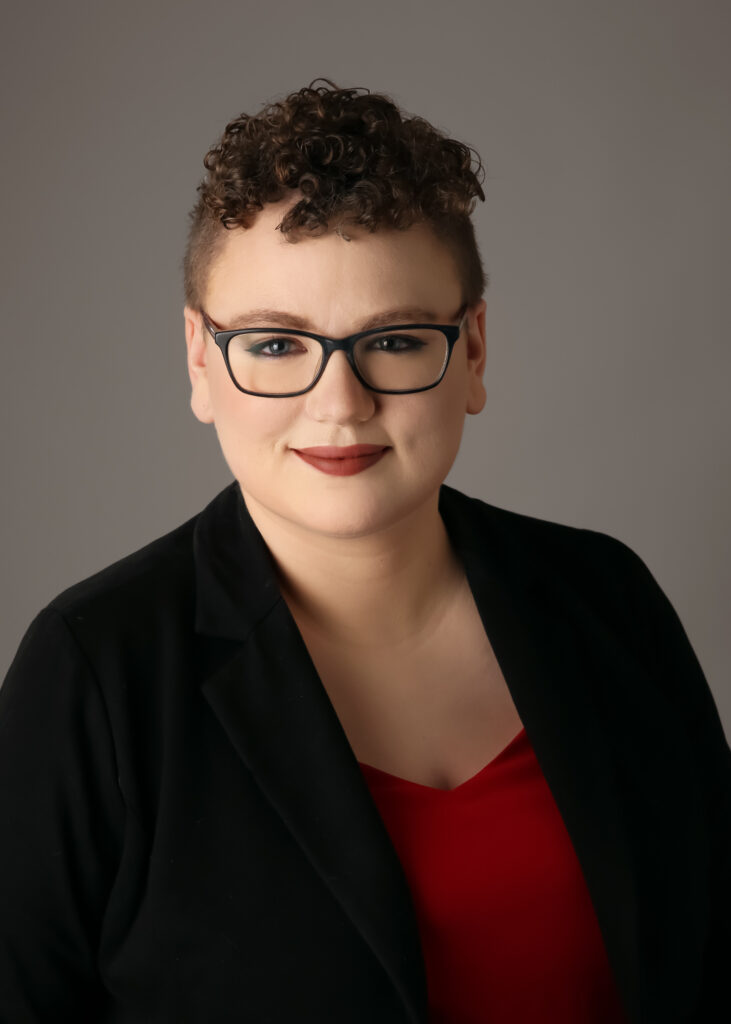 Q. What is your role as director? What does a typical day look like for you?
My role as director involves a variety of responsibilities that range from overseeing the day-to-day operations of our services to supporting the growth and larger impact that our program has on the communities and people we serve.
Like many of the members of our team, there's never a typical day in this role. My days usually consist of a variety of New Horizons and Community Health Center-related activities, ranging from the not-so-glamorous expense reporting to the community building initiatives with our partners and friends at Community Health Center and throughout Middlesex County. My favorite part of each week is when I get to meet with the New Horizons team, who are an incredible group of leaders and hard-working women that I greatly appreciate and admire.
Q. What drew you to working with victim-survivors of domestic violence?
I've been a part of the field for a long time. My first job was providing childcare at a women's shelter in my hometown of Bismarck, North Dakota, and later I worked in intimate partner violence and sexual assault prevention education and crisis intervention at the University of Minnesota in Minneapolis. What drew me to this work apart from those early experiences is the fundamental desire to help people. I strongly believe that we will end relationship violence by investing in our communities and taking care of each other. Supporting each other and lifting each other up changes the conversation around how we handle intimate partner violence, and I believe this type of support is crucial and necessary in building a future without violence.
Q. What inspires you about your work in the domestic violence field?
The resiliency and bravery of our clients. I'm always in complete awe at how, even if they feel that they are doing something wrong by helping themselves or are terrified to seek help, our clients still find their way to us despite how uncertain and unsafe they feel. The clients we serve are making the hardest choices in order to keep themselves and their families safe, and their willingness to bring us with them on their journey is one of the greatest gifts.
Q. What advice do you have for possible clients who are looking for assistance from New Horizons?
My advice for potential clients is to know that we are here for them regardless of where they're at in the relationship. I feel that many clients may not seek us out because they do not feel that they are in enough danger to receive services, and the most important thing I would like potential clients to know is that we offer a range of programs that could benefit them even if they are not in a place where they are ready to leave. We are here to help regardless if the service is as simple as answering a brief question or if the situation requires complex case management and crisis intervention. A phone call or message to us asking for help is never unwanted or unnecessary.
Q. What are you hopeful for in terms of a future without domestic violence?
I am hopeful for the day when we work ourselves out of the job because there will no longer be relationship violence.