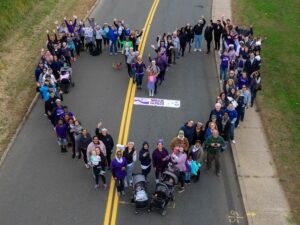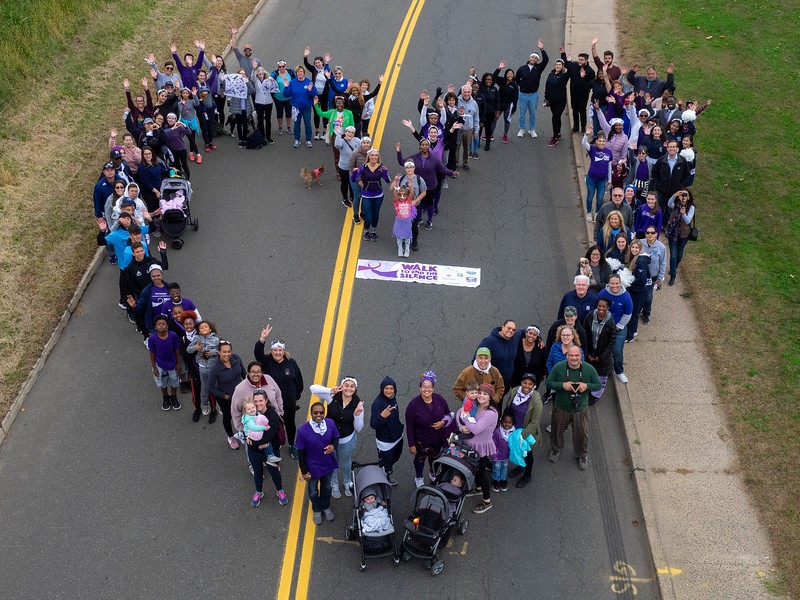 Help support and empower survivors of intimate partner violence in Middlesex County by joining us for the seventh annual Walk to End the Silence.  Join event partners New Horizons Domestic Violence Services, Community Health Center, Inc., the Middletown Police Department, and more to take steps for awareness and support. While we usually walk together in person, this year we have again opted to move to a mostly-virtual event due to COVID-19.
This year we have designated a special Walk to End the Silence walking path for you to walk on your own or with close family and/or friends. Wear purple! The path is clearly marked with New Horizons and Walk to End the Silence signage.

Walking Path Information
We have a designated path in Middletown that begins and ends at 169 Cross Street near the Middletown Fire Department (Station 2) and includes Long Lane, Wadsworth Street, and Pine Street.
Can't make it to Middletown? No problem! Support victims and survivors of intimate partner violence by registering and taking a walk on your favorite local walking path.
How to Pledge Your Support
Support us virtually by walking with your family and friends and sharing your photos or videos with us throughout the month of October using #WTES2021. Be sure to tag @NewHorizonsDV on Facebook, Twitter and Instagram!  Submit the $20 registration fee yourself (click the Donate button) OR encourage your network to pledge your walk by becoming a fundraiser.
Your support would mean the world to survivors.
All proceeds support the many services offered by New Horizons including: 
Emergency shelter

Food and basic necessities 

Court advocacy and support

Individual and group therapy and counseling

Community education and more
Don't Walk Alone – Get Pledges!
Whether or not you are able to join us for a walk, we encourage you to take part in our pledging program to continue to raise awareness and support for New Horizons!
To inquire about sponsorship opportunities, contact Stephanie Ivers Heine at [email protected].